The work required to build a high trust culture starts with you. New York Times bestselling author Stephen M. R. Covey outlines the importance of extending trust to others and the need for leaders to go first by setting the stage for high-trust engagement. Stephen shares examples of companies that have successfully built trust within their organizations, emphasizing the need for smart trust and good judgment. He also encourages individuals to look inward and ask themselves questions about their own trustworthiness, such as whether they demonstrate integrity, care about others, and continuously improve their competence.
Stay up to date with all things On Leadership by following FranklinCovey on social media:
---
---
Most of the world still operates from an outdated style of leadership. This style focuses on control, competing, and self-interest.
With how quickly the world has changed, this calls for a new style of leadership—Trust & Inspire—where leaders build trust by modeling it. Their job is to go first.
Download these 7 Steps to Create an Environment of Trust on Your Team and share them with leaders in your organization to help cultivate Trust & Inspire leaders.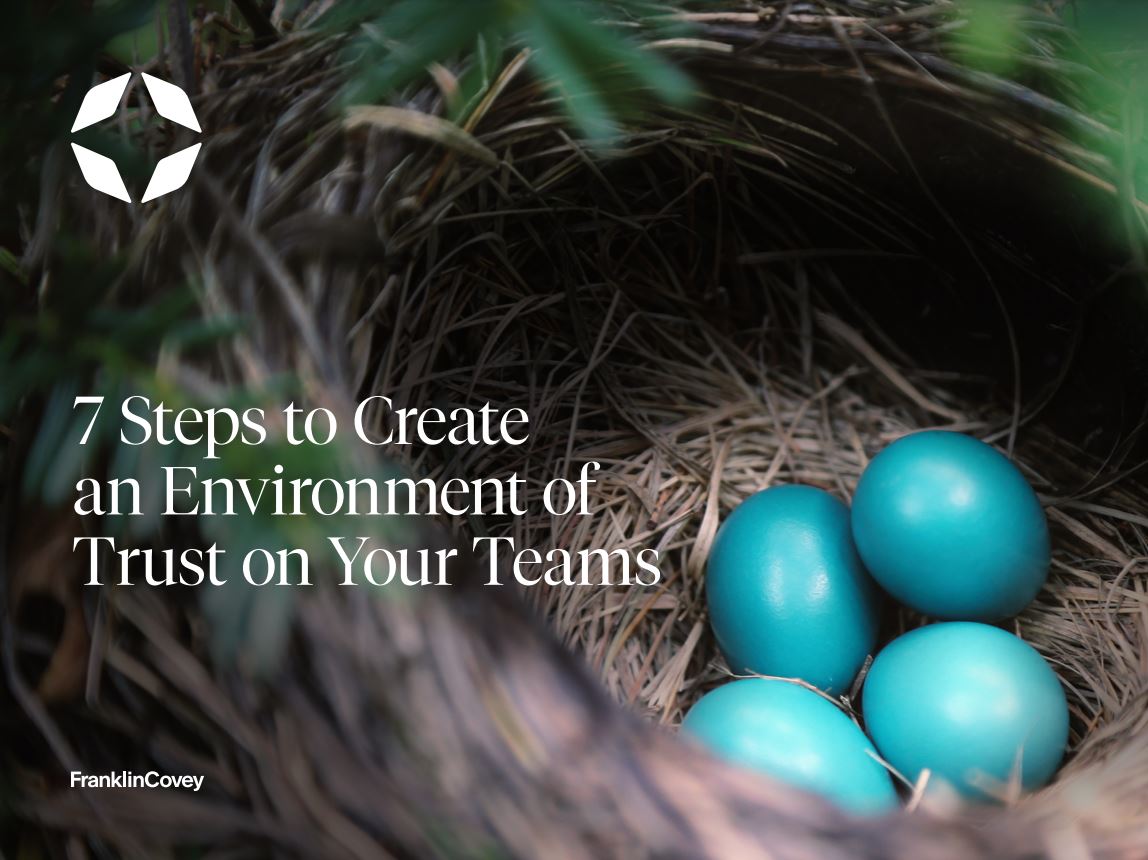 About the Author

More Content by Scott Miller