Creating cultures where we are all celebrated rather than tolerated is a passion of Jennifer McCollum, CEO of Linkage and author of In Her Own Voice: A Woman's Rise to CEO. Jennifer explores the challenges and hurdles that women face in their journey to leadership positions, emphasizing the need for organizations to create inclusive cultures where women can thrive. Jennifer encourages everyone, regardless of gender, to be selective in choosing organizations that celebrate and support their growth.
Stay up to date with all things On Leadership by following FranklinCovey on social media:
---
---
Most of the world still operates from an outdated style of leadership. This style focuses on control, competing, and self-interest.
With how quickly the world has changed, this calls for a new style of leadership—Trust & Inspire—where leaders build trust by modeling it. Their job is to go first.
Download these 7 Steps to Create an Environment of Trust on Your Team and share them with leaders in your organization to help cultivate Trust & Inspire leaders.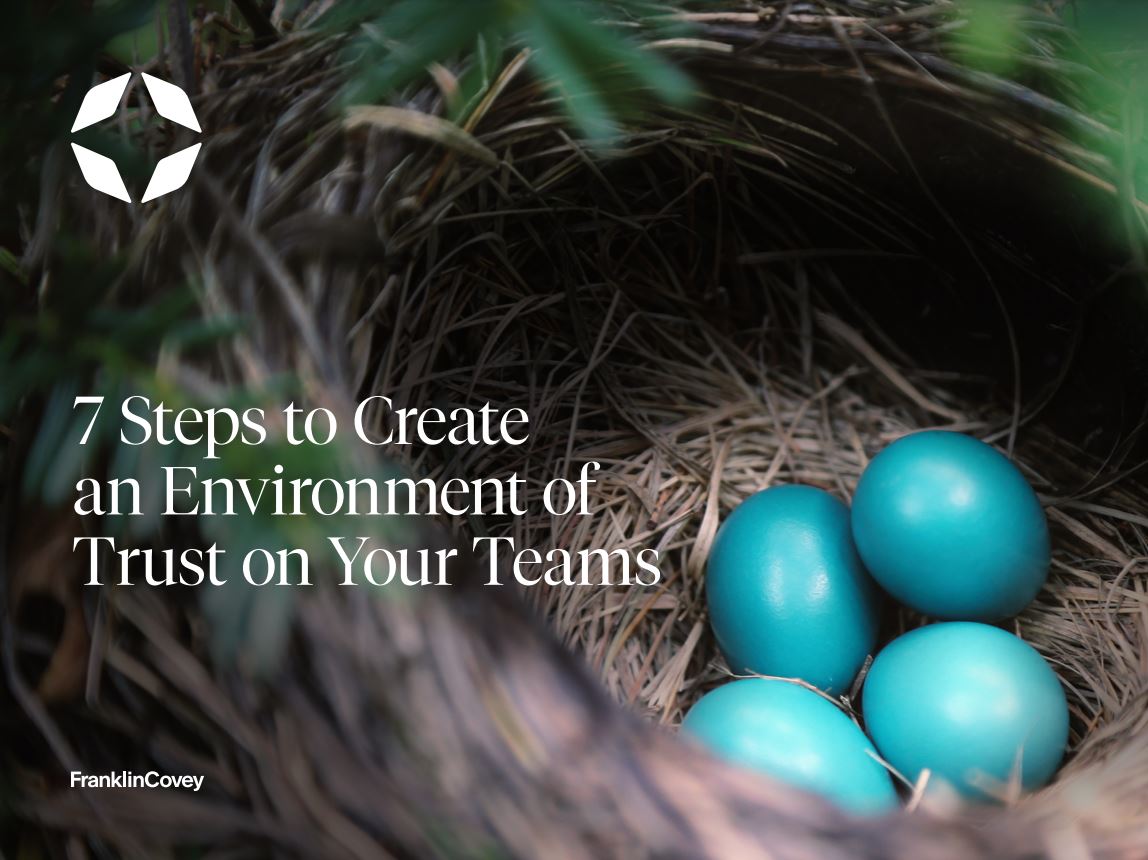 About the Author

More Content by Scott Miller