Without a clear vision, you can't expect to know where you're going. This may seem obvious to some, but for Rory Vaden it's a lot more than that. As a NYT bestselling author and co-founder of Brand Builders, Rory discusses the importance of self-discipline, perseverance, and having a clear vision for success. He emphasizes the power of choosing to focus on gratitude rather than worrying about what we don't have. He also highlights the significance of serving others and finding purpose in our lives. Vaden shares insights from his book, "Take the Stairs," which offers principles for achieving true success, explaining that success is not about self-actualization, but about helping others succeed.
Stay up to date with all things On Leadership by following FranklinCovey on social media:
---
---
Most of the world still operates from an outdated style of leadership. This style focuses on control, competing, and self-interest.
With how quickly the world has changed, this calls for a new style of leadership—Trust & Inspire—where leaders build trust by modeling it. Their job is to go first.
Download these 7 Steps to Create an Environment of Trust on Your Team and share them with leaders in your organization to help cultivate Trust & Inspire leaders.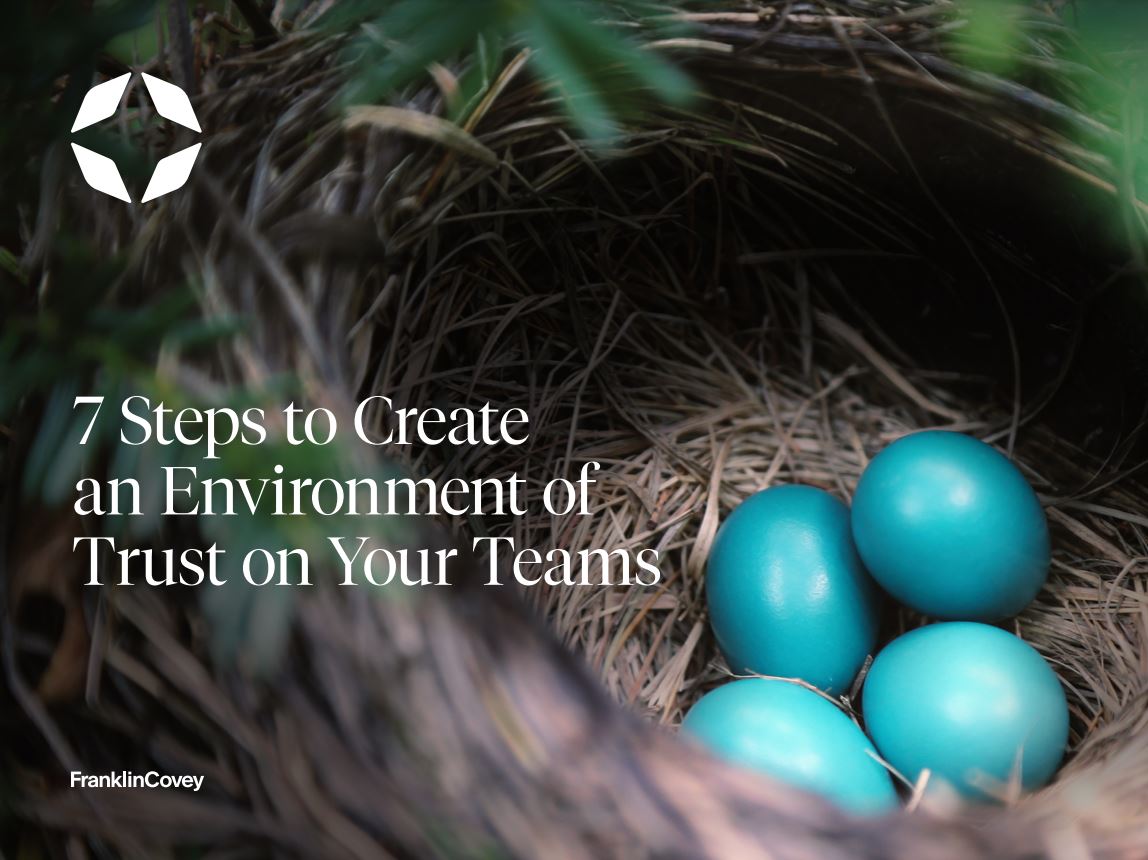 About the Author

More Content by Scott Miller